Weeks #12, 13 & 14
Welcome Back!!
I hope that everyone had a nice Thanksgiving weekend.
PART 1 – Portrait Techniques – Video tutorial – from zoom on 12/1/21 
https://us02web.zoom.us/rec/share/DUfA7rZaKG3YlqE5JYVIv6lu9TMnHkBSXxxPw11bM7jjBT-JlxLkCTO1w3_JeuMg._qQ95H-QMBYbuzYT
Passcode: X.SRS5@s
Let's jump into some student work and talk about our progress! I really appreciate the skills that we are learning together by sharing and discussing our work in progress each week. It takes practice and also vulnerability, it gets easier with time/ regular practice and also helps us build a language around our work process. Do you see a difference in contrast to the beginning of the semester? Let's share.
Lets talk about Assignment #4 –
(There will be 2 Parts to this assignment – the assignment #4 page is now active)
Vector Art Portrait Making, Poster Design
We will bring together the applications of a vector art, portrait making, lay-out / composition, image manipulation & typography.
Specifications:
Fictional Museum Exhibit Poster (examples will be shown during the Zoom classes – as well as a series of Illustrator vector demonstrations)
Suggestion :: Choose and work from the image and likeness of one or more of these styles/movements of art to create a poster using a SELF-Portrait
POP ART, SURREALISM, MEXICAN MURALISTS AFRO-FUTURISM, MANGA, POLITICAL ART, FAUVISM, GRAFFITI, AFRICAN MASKS, ANIME, VIDEO GAMES or (Another Style Not Listed Here or create a Hybrid using 2 or more styles)
Process: Research and Practice!
Art Movement Resources:
https://www.theartstory.org/section_movements.htm
https://mymodernmet.com/important-art-movements
Vector Art / Artist Resources:
https://www.smashingmagazine.com/2010/03/100-beautiful-illustrator-artworks-by-artists-around-the-world/
https://www.creativeboom.com/inspiration/the-20-illustrators-to-follow-in-2020/
How To Research / Inspiration / Tutorials –
Check out these links below: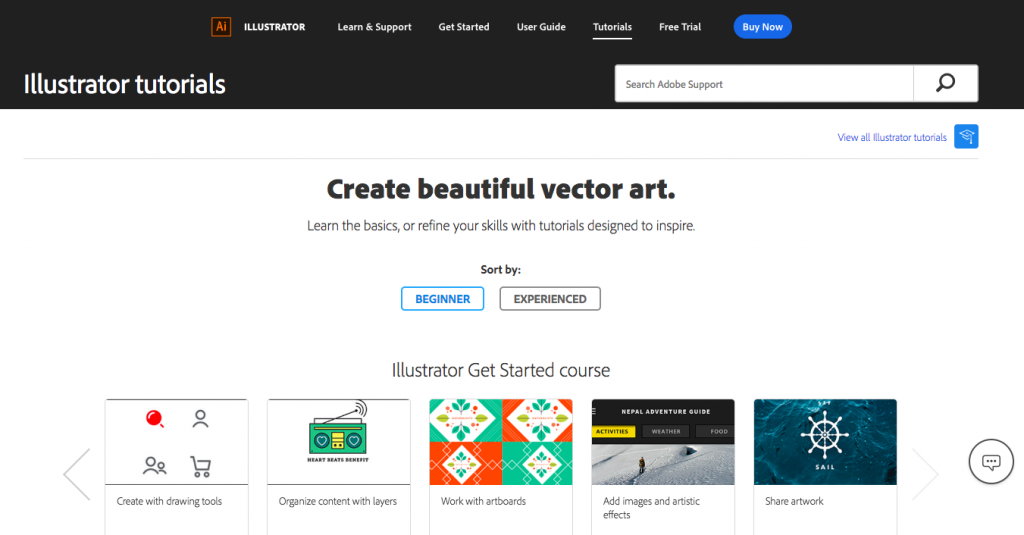 Project #4 – Part 2 -(not mandatory)
Aside from the production of both a horizontal and traditional vertical poster made in illustrator, students will push the boundaries and application / usage of their portrait imagery. What is the creative potential of the image? How can you push it further?
What are the potentials of web and mobile applications in our day and age when it comes to creating styles, textures and over all visual aesthetics? We will walk through a series of demonstrations, some examples are below, along with a slew of apps to play with.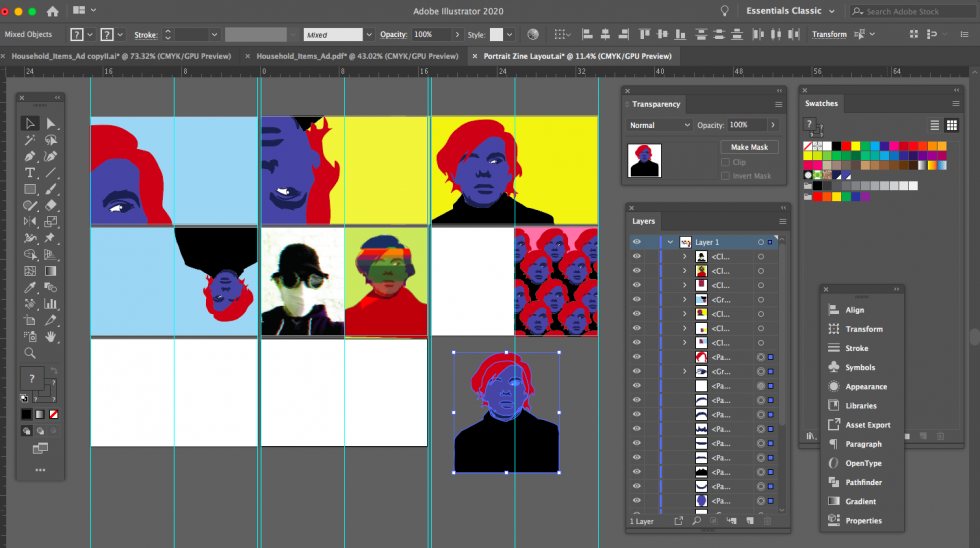 Desktop / Web Browser Art Making Platforms:
Click Drag Click – clickdragclick.com
Imgur – imgur.com
Pixlr (photoshop alternative) – https://pixlr.com/editor/
Glitcher – http://akx.github.io/glitch2/
Image Glitch Tool – https://snorpey.github.io/jpg-glitch/
Mosh – https://getmosh.io/
Glitchatron – http://www.errozero.co.uk/glitchatron/#
Giphy – giphy.com
Gfycat.com – gfycat.com
Inkscape – https://inkscape.org/en
Gimp – https://www.gimp.org
OS X – GIFKR
Mobile Apps:
Glitche' – glitche.com
Imaengine – Tons of filters, vector conversions, stills & video
Hyperspektiv – Tons of filters, stills and video
VHS CAM – http://rarevision.com/vhscam
Assembly Design App – http://assemblyapp.co
ImgPlay – https://itunes.apple.com/us/app/imgplay-gif-maker/id989843523?mt=8
Imaengine – https://itunes.apple.com/us/app/imaengine-vector/id599309610?mt=8
GifVid (simple tool to covert GIF to Video, Video to GIF on the phone)
iColorama S rich featured image editor that maintains full resolution of images
Decim8 – Glitch
http://royb0t.net/tagged/iOSartApps
ImgPlay – Awesome GIF maker! Conversion to video, and video to gif.