Nicholas Bellino's Profile
About Me
Nicholas Bellino
Adjunct Lecturer
English Dep.
NBellino@bmcc.cuny.edu
Full time part time instructor of English Language, Rhetoric and Composition specializing in first year writing, metacognitive development and post integration studies. For close to a decade, I've taught developmental composition, honors composition, technical and business writing, Speech, ESL, Reading Hip Hop, fiction and literary analysis at BMCC, Hostos, NJCU, Saint Peters University, Holy Name Medical Center, St. John's University and about a dozen other post secondary institutions from midtown east and west, downtown to the Heights, Staten Island to the South Bronx, Rutherford, Jersey City, Chinatown, Fordham Rd., Princeton Junction, and Flushing to PA. Fall semester before CoViD I had 14 classes at a half dozen campuses! After four years at BMCC and several faculty observations recommending an offer of full time employment or assignment to more advanced courses, I was recently informed without context or explanation that I would not be offered re-appointment this upcoming fall, so I feel a tinge of irony with all our talk of diversifying faculty… Following the Chancellor's BRESI grant initiative, I am hoping to propose a new course offering on "Hip Hop Rhetoric" adapted from my teaching of "Reading Hip Hop" at New Jersey City University, but as a lowly adjunct, the proposal stipulates endorsement from full time faculty. If you're interested in lending your support to a new and exciting interdisciplinary course offering to decolonize the curriculum, I'd be happy to send you my notes!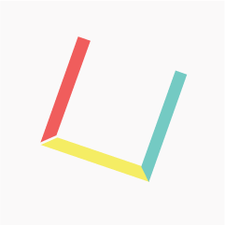 Summer 2022 Anti-racist Pedagogy Seminar: Transforming the Classroom Summer 2022 Anti-racist Pedagogy Seminar: Transforming the Classroom
The Anti-racist Pedagogy Project is committed to increasing faculty and staff knowledge and awareness of the issues of overt, systemic and institutional racism, implicit bias and microaggressions and supporting the awareness and implementation of anti-racist pedagogical practices across disciplines at BMCC.
Nicholas's Friends
Nicholas hasn't created any friend connections yet.