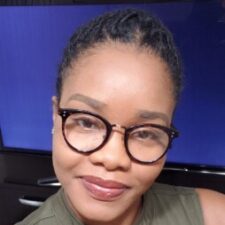 About Me
My name is Jasmine Descartes. My preferred pronouns are she/her. I am an active attendee of BMCC's online program, majoring in Early Childhood Education. I prefer working with Pre-school to 2nd Grade, Children aged 3 to 8. I am taking this class to improve my knowledge and skills and to be more effective in setting a foundation for child development, to help children learn about themselves and to develop the skills they need for the future. I currently work as an Early Childhood Educator at a Head Start program in Brooklyn. I have a six-year-old son who influenced my success and pursuance in becoming an Early Childhood Educator and I chose online courses because I needed the convenience and flexibility to manage being a full-time educator, a full-time mom, and the ability to build on my success, all at the same time. I love traveling to new countries any chance I get. I also enjoy movies and series that are based on true events.
LinkedIn
linkedin.com/in/jasmine-peter-82033066
Department
Teacher Education
Academic Program
Child Care/Early Childhood Education, A.S.
Jasmine's Friends
Jasmine hasn't created any friend connections yet.