ANI 401 – Introduction to 3D Animation ANI 401 – Introduction to 3D Animation
Students will learn to construct 3D motion graphics for video, film, game, multimedia and internet applications. Students will use an advanced CGI program to make original animations in a three-coordinate space. Students will learn to model three-dimensional objects and to choreograph scenes, controlling character movement, lighting, sound, and camera directions. Prerequisite: MMP 100 or MMA 100
ANI 402 – 3D Animation Projects ANI 402 – 3D Animation Projects
This course follows ANI 401. Students will use an advanced CGI program, to make original animations in a three-coordinate space. Students will model three-dimensional objects and choreograph scenes, controlling character movement, lighting, sound, and camera direction. Small groups will produce short animations. Special attention will be paid to intermediate techniques, such as animating phonemes, rigging soft bodies, and adding dynamic fields. Compositing and post production workflow for proper rendering will be included in this course. Enrollment Requirements: Prerequisite: ANI 401 and MMP 250 and Corequisite: ENG 101 and MAT 100-level or higher.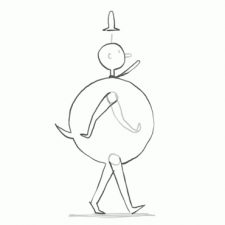 MMP260-1300, Introduction to 2D Animation, Spring 2020 MMP260-1300, Introduction to 2D Animation, Spring 2020
Students will learn to design and create motion graphics for multimedia, building projects appropriate both for Internet applications and for film and video. Students will learn to how to use Animate, a vector-based animation program, and After Effects, an animation and visual effects compositing program to create narratives through the use of storyboards.