Office Location
Murray Hall, Suite 1402
About Me
Hello! I am an ASAP Academic Advisor at BMCC since August 2015. I love singing, making creative videos and song parodies for family, and taking beautiful pictures of nature. I also love helping my students succeed!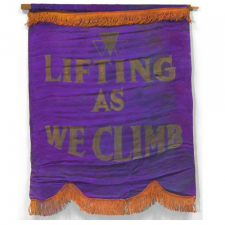 ASAP Exhibition: Unsung Heroines of Color ASAP Exhibition: Unsung Heroines of Color
The exhibition is part of the SP2020 Women's History Month series of events and its mission is to highlight the contribution of women of color to the suffrage movement and of the causes BMCC students embrace in their fight for a better society. Avatar image: Banner with motto of Oklahoma Federation of Colored Women's Clubs. Collection of the Smithsonian National Museum of African American History and Culture.
Jodi's Friends
Jodi hasn't created any friend connections yet.