Changing the ways we connect, discover entrepreneurship, & create change
"Because we are such a diverse population in the United States, the goal is to help fill that pipeline with a diverse group of scholars such as the population we have at BMCC. We want to cultivate them to be early scholars of entrepreneurship."
The Citizen Entrepreneur Explorer Program aims to teach you about entrepreneurship while helping you engage with your local community. You are encouraged to think critically and take action to connect. You will conduct research that is relevant, purposeful, and bold!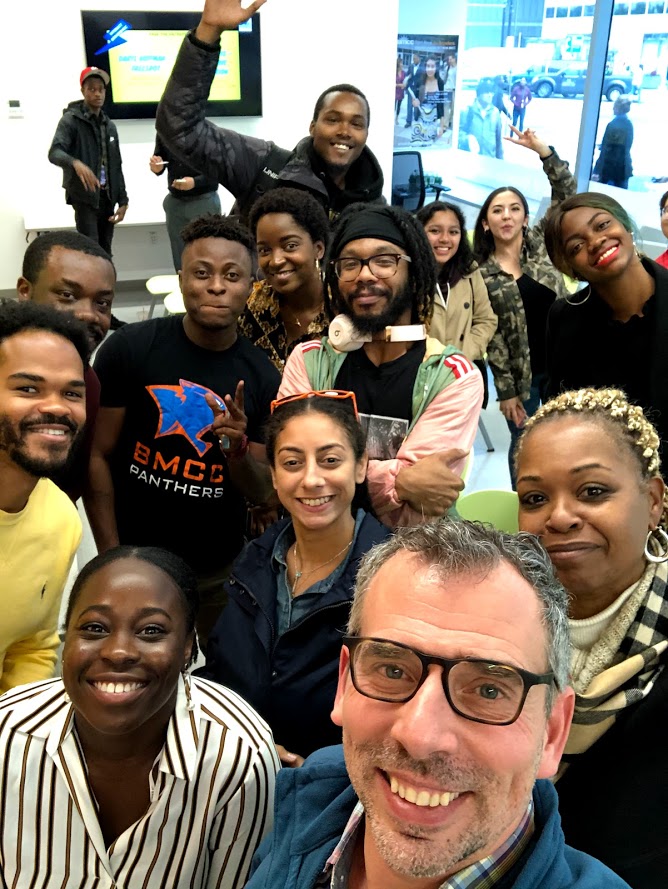 CEEP Steps
Define Question
Find something you want to know or change in your neighborhood.
Decide Method
Think about and decide how your are going to capture information on it.
Collect Info
Collect info from your neighborhood in order to answer the question. 
Analyze Info
Use qualitative, quantitative, and mixed methods to assess what you found.
ReportBack
Communicate what you found back to community. Create a change…
What new area will you cover?
Your team
Shane Snipes, PhD
Professor Snipes holds a Ph.D. in Sustainability Education with a focus on mindfulness & entrepreneurship education. Professor Snipes is currently the deputy chair of the BMCC Business Department & coordinator of the Small Business & Entrepreneurship Degree Program. He founded & sold a sustainability analytics firm in 2013. Afterwards, he was the creator of innovation labs within tech companies like Microsoft.
Tristan Rodriguez
Tristan received his Bachelor's degree in Communication Studies from Northern Illinois University. He is currently studying for his MFA in Film and Television Writing at Stony Brook University. He is passionate about inclusive story-telling and hopes to create his own TV show and film. He greatly enjoys the mentoring process & loves working with students on accomplishing their goals and creating new ones. 
Carlene Hunte Nelson
Carlene is studying business at BMCC. She is BMCC's student body president, has an interest in creating social change around street safety for micro-mobility modes of transit like scooters and ebikes. She currently runs her own business and enjoys health and wellness.